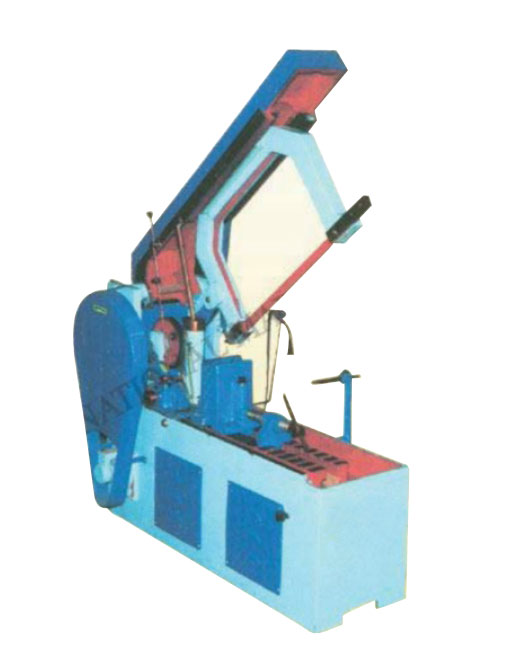 Introduction
Hydraulic Control Hacksaw Machine has been designed to cut quickly & accurataly all material from nickel chroma steel to plastic, controls are simple & easy, An automatic cut out operates at the completion of the operation & the bow slide returns to the top position, the machines has attractive appearance,
Bed
The bed is of rigid casting with a wide through for collection of coolant, swan & also houses the V-belts device, bed is single piece casting
Saw Frame
The saw frame is of rigid construction & runs in prismatic guide ensuring a square & parallel cut & this cut takes place on the backward pull stroke, the blade is hydraulically lifted out of contact with work place on the forward stroke to prevent wear of the blade,
The Drive
The drive is given to the machine through V-pullys with provision to adjust fully the tension of the V-Belts. The shafts are fitted with taper and ball bearing which eliminate friction.
Speed
Two speeds has been provided in order to make it suitable for all metals. High speed for metals like mild steel, brass, copper etc. and low speed for cast iron.
Feed saw
Feed saw is controlled hydraulically by two levers provided at the dash-pot. One controls the rate of feed, while the other enables the bow slide to be raised or lowered and the motor gets switched off on completion of the cut.
Download Catalog in PDF Format