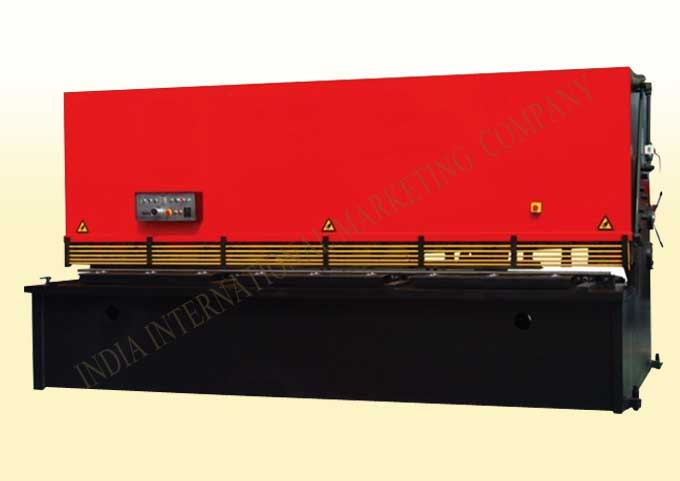 Special Features
• THE FRAME ADOPT STRUCTURE OF WELDING BY STEEL PLATE, THE WHOLE FRAM DEALED WITH HEATING TREAT.
• DRIVED BY HYDRAULIC SYSTEM, STROKE BACK BY ACCUMULATOR. THE OPERATION IS EASY AND RELIABLE
• ADJUSTMENT OF GAP CLEARANCE IS SHOWED BY INDICATOR, IT'S EASY TO ADJUST.
• LIGHT LINEAR EQUIPMENT CAN ADJUST THE STROKE OF UPPER BLADE WITH NON-STEPNESS.
• IT ADOPT SAFTY PROTECT EQUIPMENT WITH FIXED FENCE.
C
OMPONENT
• SEAL RING FROM CYLINDER: VALQUA SEAL RING IMPORTED FROM JAPAN, FIETZ BRAND IS FROM GERMANY.
• INCLUDING NITROGEN CYLINDER AND PLATE-PRESS CYLINDER) CYLINDER: MADE BY PROFESSIONAL COMPANY, PISTON ROD'S SURFACE IS DEALED WITH CHROMEPLATE.
• HYDRAULIC SYSTEM IS ADOPT IMPORTED BOSCH-REXROTH
• ELECTRIC SYSTEM: THE MAIN COMPONENT FROM ELECTRIC BOX IS FROM IMPORTED SCHNEIDER, SIEMENS,OMRON ETC
• OIL PUMP IS ADOPT THE GEAR PUMP WHICH MADE IN CHINA.
• VARNISH: IMPORT FROM HOLLAND.
A
CCESSORY
• ANCHOR SCREW 1SET
• FOOT PEDEL 1SET
• FRONT FEED FRAM 1SET
• PIPE CONNECTOR SEALING 1SET
• CUSHION 1SET
• AIR FUFILL TOOL 1SET
I
NSPECTION

S

TANDARD

• ACCORDING TO GB/T14404-93

Download Catalog in PDF Format